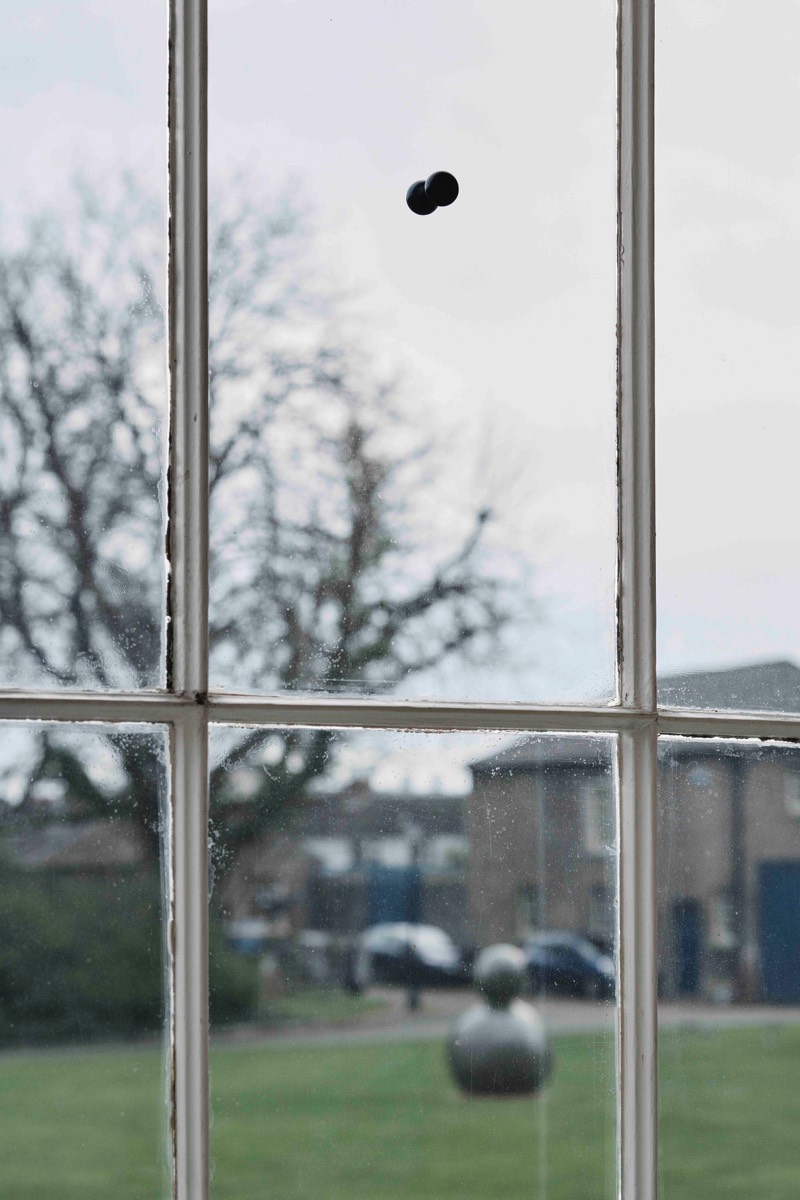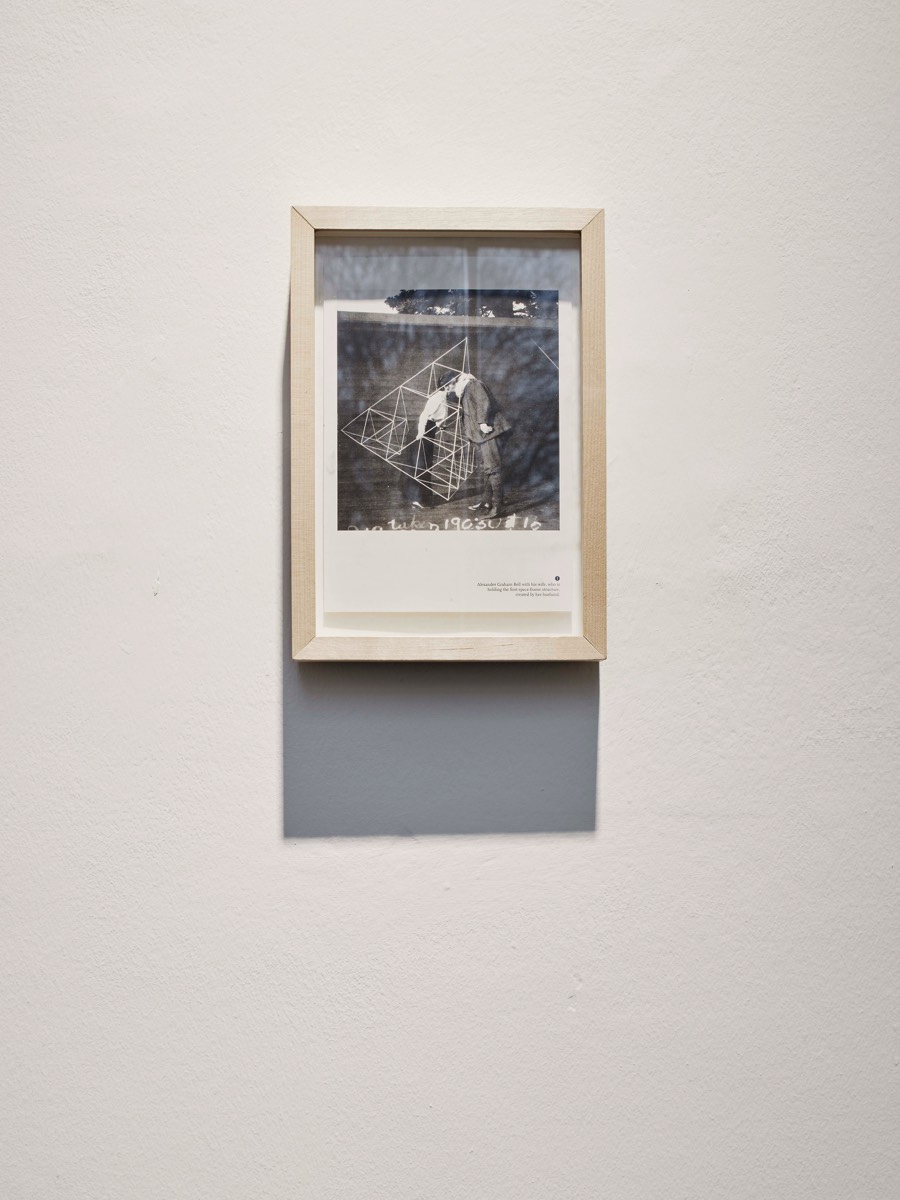 THWARTED KISS
, 2019
Magnets, Kilkenny limestone.

On the window two small spheres of Kilkenny limestone appear to touch, one inside the glass and the other outside. Connected by two magnets, the work is simultaneously within the interior space of the gallery and equally no longer within its confines, appearing in the exterior outdoor world. A precarious moment, each relies on the other to sustain their position and maintain their equilibrium.


THRESHOLD,
2019 print

Accompanied by
Threshold
,
a print of a photograph of Alexander Graham Bell and his wife Mabel Hubbard Gardiner Bell with a tetrahedral framework, called a Space Frame, designed by Bell as part of his research into powered flight. Mabel Bell carries the structure, and encounters Alexander Bell through it. A fleeting moment both of a kiss and of a connection - an inbetween - of an interior and exterior space.