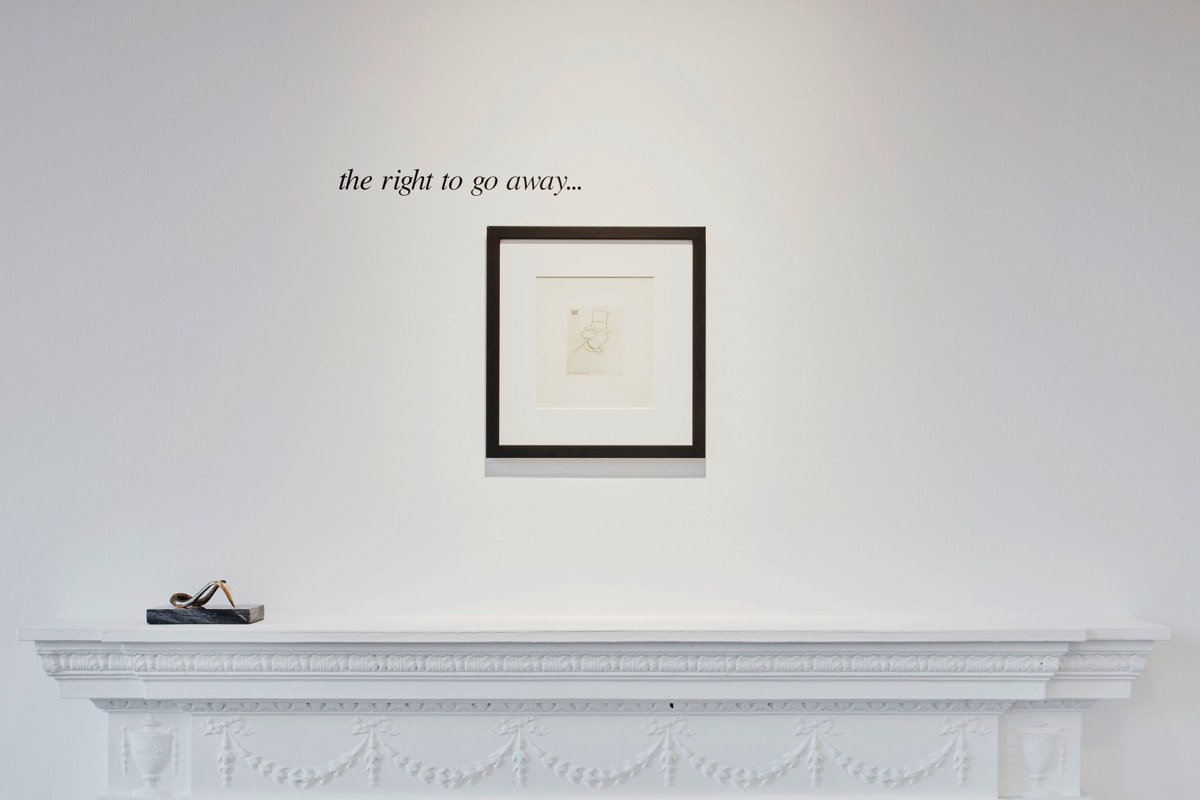 Installation at the Irish Museum of Modern Art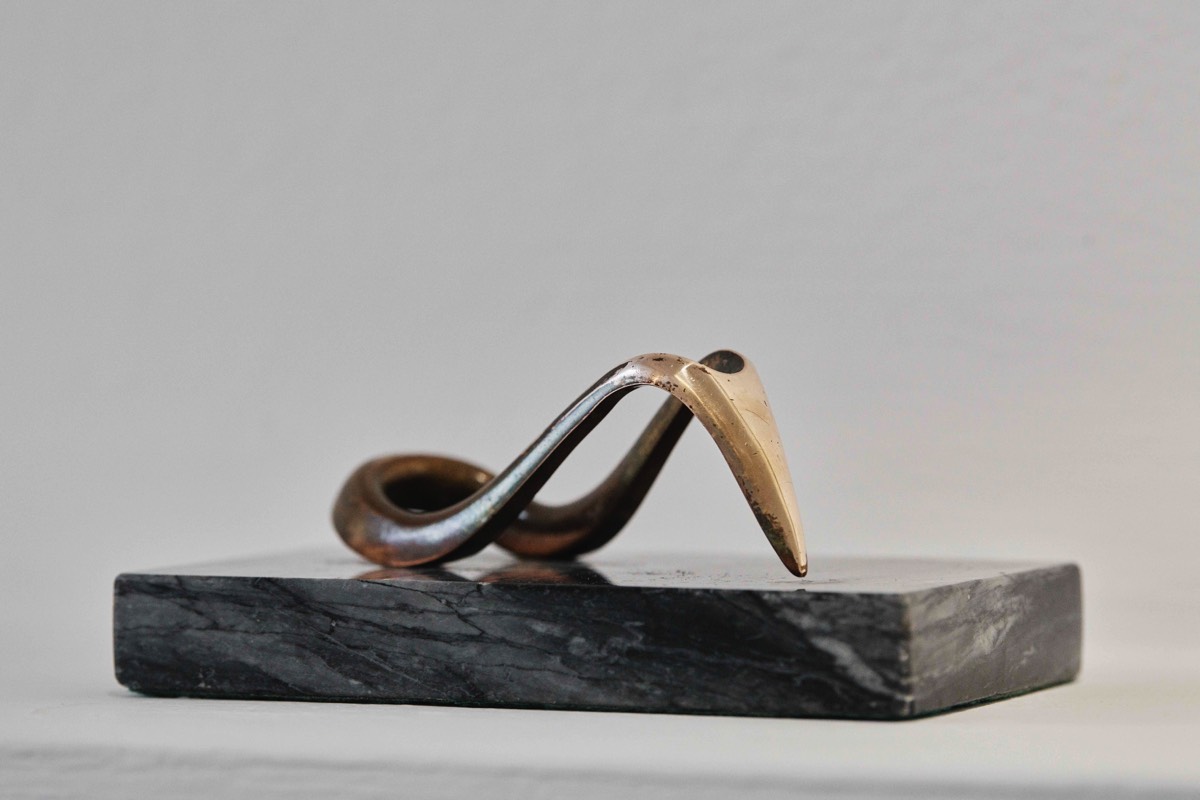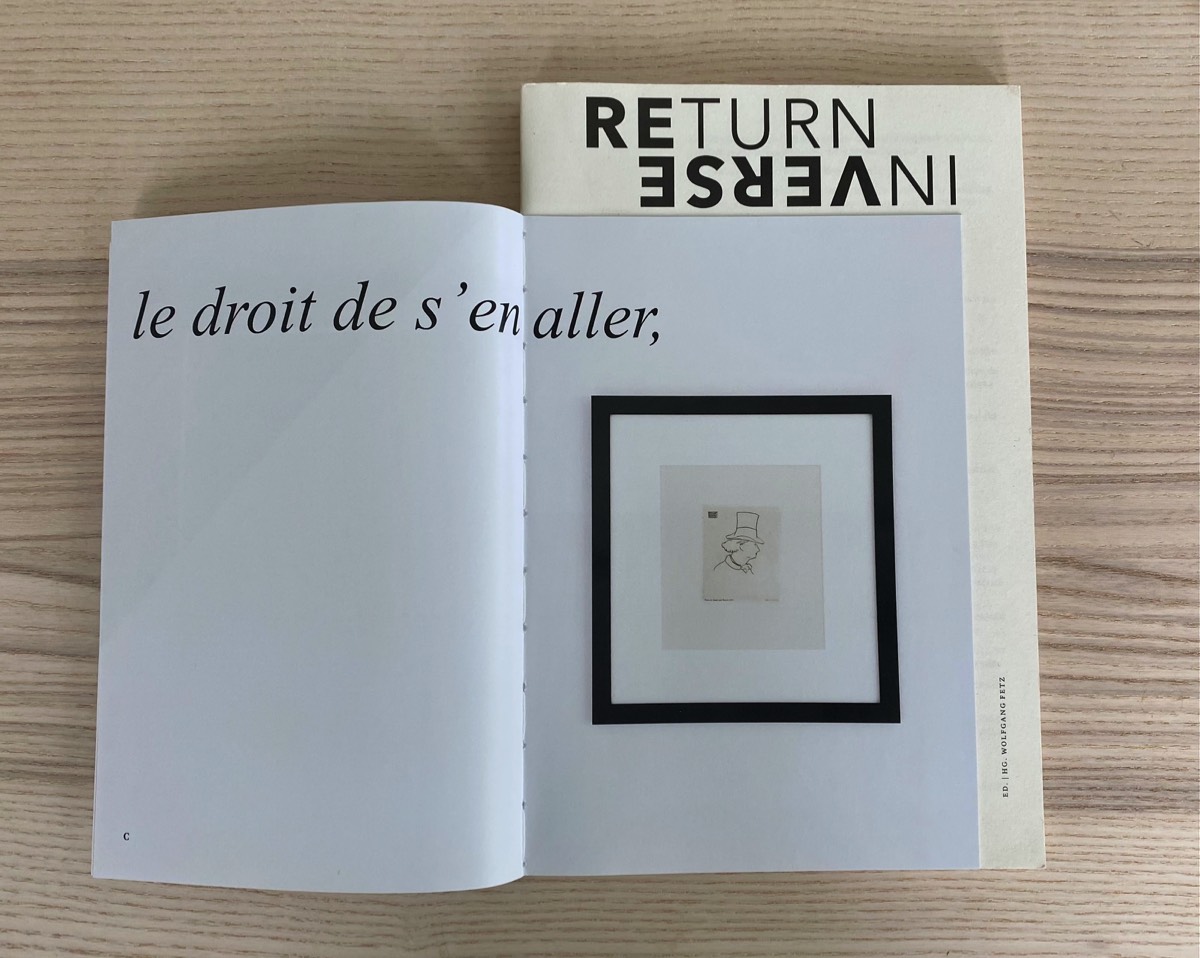 The artists book
Return Inverse
takes the form of a play within a play.






THE RIGHT TO GO AWAY
, 2015 Engraving by Édouard Manet,'Portrait of Charles Baudelaire with a hat', vinyl text.


AN UNNAMED OBJECT
, 2015
Bronze, 9 x 15 x 7cm
On the wall above the fireplace is an etching of Baudelaire by the French modernist painter Édouard Manet, a preliminary study for his work
Music in the Tuileries
, which is in the collection of Dublin City Gallery, the Hugh Lane. Making reference again to the complexity between presence and absence, the etching is shown coupled with the text
'The right to go away'
written on the wall of the gallery that makes references to Baudelaires desire for the right for a person to disappear to be brought into law.


An unnamed object
, a small bronze sculpture, ambiguous in form and meaning sits on the fireplace and remains untitled, without accreditation and lacking provenance augmenting Baudelaires proposition.

In Manets painting, Manet situates himself to the far left of the painting, prompting comparisons between himself and the painter Diego Velázquez. Velázquez is credited for bringing a greater psychological complexity to art, whereupon scrutinising his masterpiece, Las Meninas, the relationship between the observer and the observed is brought into question, where the viewer stands in the place of the King and Queen whose portraits Velazquez is painting.Walker and Walker are interested in how Manets painting plays with similar concerns. In the painting of a gathering of people, the viewers occupy a similarly fictionalised space, the space where the musicians in the orchestra should be.The viewing of this painting sets the scene for the play-within-a-play that occurs in their play
Return Inverse
.

"BAUDELAIRE: Where else is the music of the title coming from, if not from us?"
Return Inverse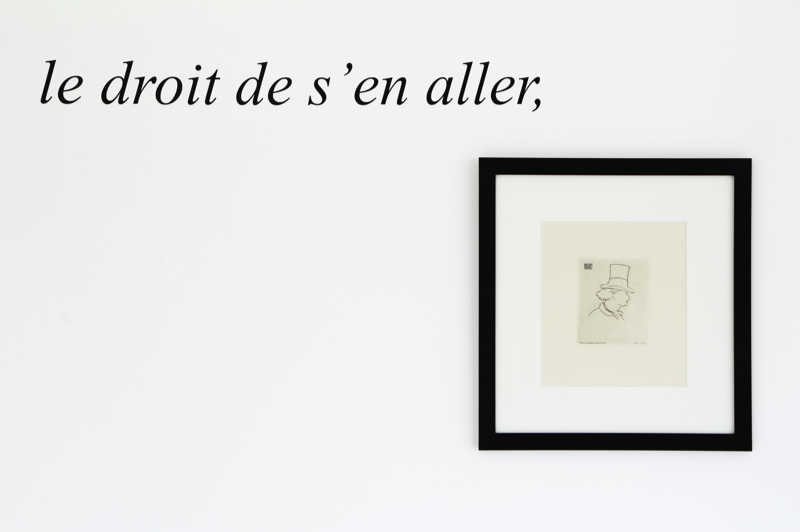 Installation at Magazin4, Bregenz, Austria