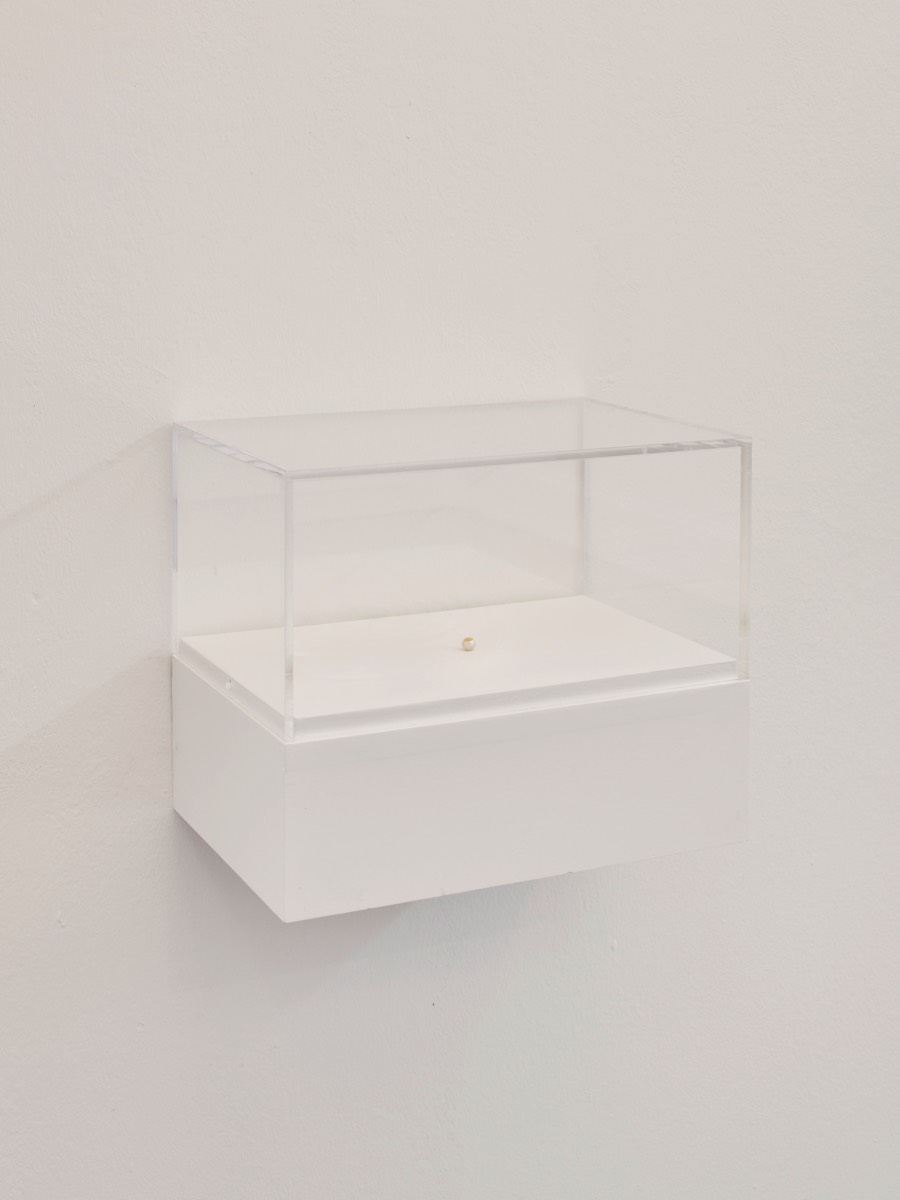 IN AN EFFORT TO UNCOVER ITS ORIGIN AND/OR IN THE PROCESS COMPROMISING IT,
2019, 11mm pearl, vitrine


'In an effort to uncover its origin and/or in the process compromising it'
features a wall- mounted vitrine containing a single pearl. A natural pearl grows in a layered formation, in a similar manner to that of an onion. The pearl in the vitrine has been hollowed out, in an attempt to identify the miniscule piece of grit that marks the beginning of its formation, within the shell of an oyster. In the process, the pearl has been corrupted, and has taken on a new form.