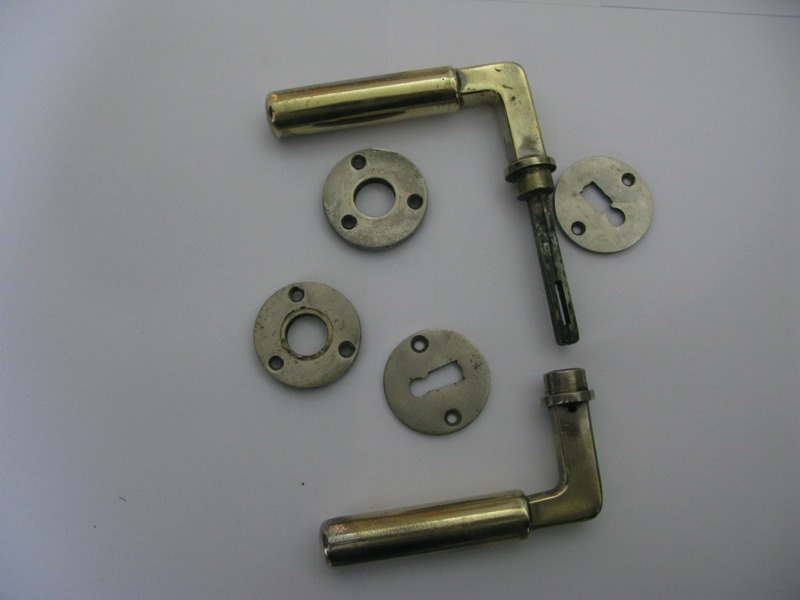 Dialogue with Modernism

The handles are to be installed in a gallery door which is used by the public during the course of an exhibition. They were designed by Walter Gropius in 1923 and are made of nickel plated brass.

Their worn condition bears evidence to their usage over time and allows each participant to contemplate their history and add to a continual dialogue with their history.