IN WAITING (OAK TREE)

2015
Stainless steel 96cm diameter x 5 cm

IN WAITING (OAK TREE),
a stainless-steel circular sculpture which adheres to the language of minimalism placed on the floor. Almost an ubiquitous object, it is a tree holder or a protective guards usually seen on some city streets. Picking up on the motif of zero which addresses the notion of absence, loss, or the void, this object is in essence is designed in time to be obsolete; as the tree outgrows its designated circle, each defined space is removed in turn.

This work identifies another ongoing theme within Walker and Walker's work; the tension between presence and absence.
'In waiting (Oak tree)'
is an object filled with the potentiality of the physicality of a tree but is also filled with a certain redundancy, as it sits seemingly in a state of exile.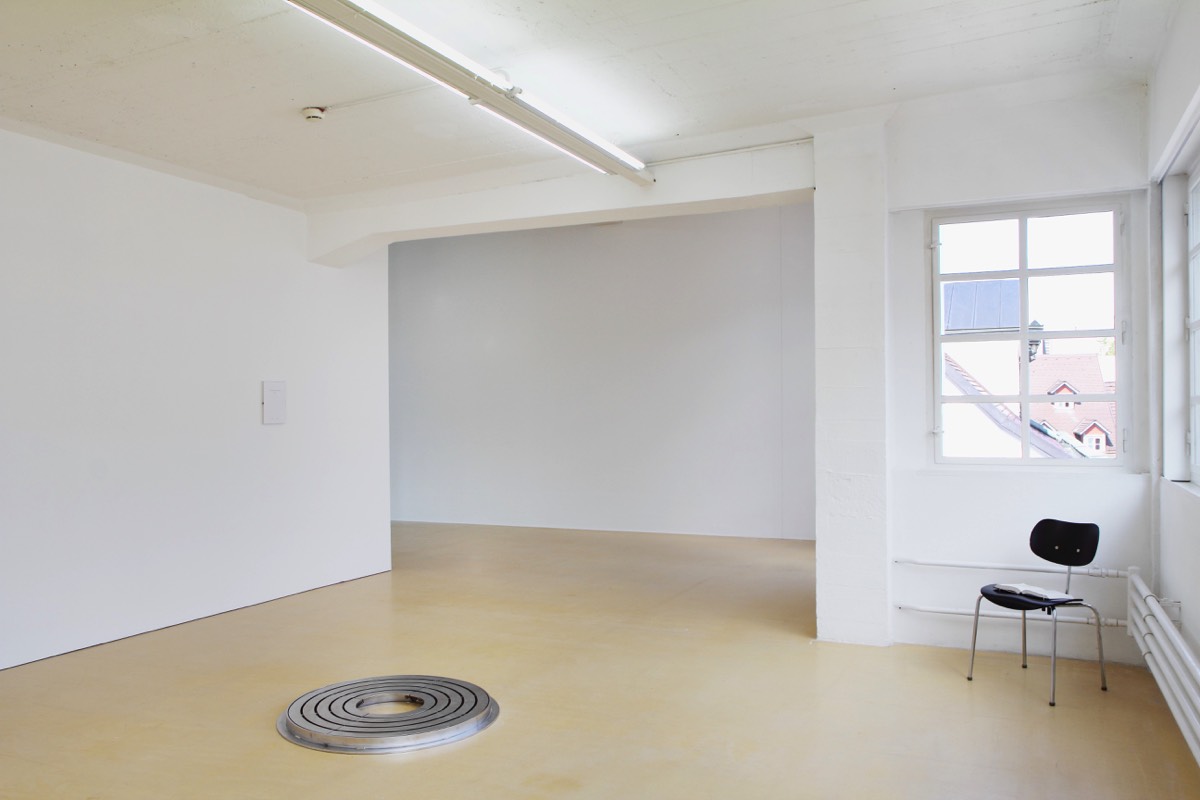 Installation at Magazin4, Bregenz, Austria